This article appeared in the May 2012 edition of the Listed @ ASX newsletter.
ASX's Richard Murphy comments on the Equity Research Scheme trial.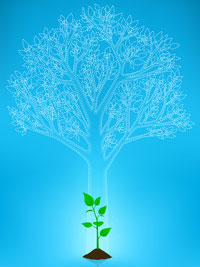 By ASX
The Australian Securities Exchange has announced an important initiative to encourage more high-quality, independent research on ASX-listed entities that are capitalised at less than $1 billion.

ASX will provide $1 million in funding for a 12-month trial of an Equity Research Scheme, starting in 2012-13. If the trial succeeds, the scheme could be expanded to provide up to $10 million each year to institutional and retail sharebroking firms.


The proposed Equity Research Scheme has three tiers:

1. For companies capitalised between $200 million and $1 billion, which do not have adequate institutional research coverage, a standard institutional report that includes a formal recommendation will be provided by an ASX market participant that has an established institutional research function. 

2. For companies capitalised between $50 million and $200 million, which do not have adequate retail coverage, a standard retail research report with analysis and commentary will be provided by a licensed retail research provider.

3. For companies capitalised below $50 million (about 62 per cent of all ASX-listed companies) a fact note with information drawn from publicly available sources will be provided by an exclusive licensed research provider.
 
More information on the Equity Research Scheme (PDF 130KB)

Listed@ASX asked Richard Murphy, ASX General Manager, Capital Markets, about the Equity Research Scheme and its potential benefit for smaller companies, financial intermediaries and investors.

Listed@ASX: Richard, what is the rationale behind this initiative?

Richard Murphy: High-quality independent research can help small and mid-size ASX-listed companies raise their profile in the investment community, support their capital raisings, and potentially improve liquidity in their shares. It is especially important in a market such as ASX, where about 1800 or 92 per cent of all listed companies, have a market capitalisation below $1 billion.

The experience of US equity markets in the past few years shows the dangers of declining research coverage of smaller companies. US initial public offerings (IPOs) markets, for example, have been very weak, partly because of a lack of research in small and mid-cap companies.

Listed@ASX: How has the response been so far to the Equity Research Scheme?

Richard Murphy: It is very encouraging. I believe most stakeholders see it as a win-win situation: brokers get more funding for research; more small and mid-cap companies get research written on them; and investors have more information to make decisions. Spreading the cost of the full scheme across all ASX-listed companies makes sense.

Listed@ASX: How does the scheme fit with other recent ASX initiatives to help ASX-listed small and mid-size companies?

Richard Murphy: ASX conducted an extensive review in 2011 to analyse trading and capital-raising patterns in companies outside the top 300 by market capitalisation. ASX had been very focused on the top 300 companies and recognised it needed to do more to support small and mid-size listed companies. Other proposed changes include increasing the equity capital-raising limit for companies with market capitalisation below $300 million; updating ASX listing admission requirements; and improving disclosure to investors in the resources sector. (Editor's note: These proposals are discussed in more detail elsewhere in this issue of Listed@ASX).

Listed@ASX: Richard, what is the current state of play in small-cap research in Australia?

Richard Murphy: Sharebroking research starts to trail off dramatically on companies outside the top 200 by market capitalisation. Most research is on the 200 largest companies because that is where institutional investors tend to invest. It is not always economic for smaller broking firms to research small and mid-cap listed companies. The GFC and a lack of IPOs in recent years have seen small broking firms generally reduce their research coverage of smaller companies. Unfortunately, small-company research coverage is sometimes among the first areas broking firms cut back when they have to reduce costs.

Listed@ASX: How will ASX choose which research is funded?

Richard Murphy: There will be guidelines for each of the three tiers in the Equity Research Scheme, and ASX will establish a research committee to assess funding eligibility for retail research reports. To receive funding, broking firms will commit to produce a certain amount of research on a company each year. It is up to them how they cover the company, but we would expect the research to have a similar look and distribution to the broker's normal research.

As to company selection, the scheme will fund brokers who initiative coverage on companies that have two or fewer firms from that tier covering them. The intention is not to fund research on those that are already well covered by institutional or retail broking firms. The scheme is about encouraging brokers to expand their research coverage and pick up companies that are not well covered, or not covered at all.

Listed@ASX: How will broking firms be paid for the research?

Richard Murphy: Depending on trial results, we envisage a broking firm will receive $40,000 per annum for each approved company it researches through the scheme. Good research is costly to produce, and no firm will initiate high-quality ongoing coverage of a company for $40,000 alone. The real upside is that the research may lead to a closer relationship with the company, which may lead to potential corporate advisory work, such as capital raisings, and encourage more transaction activity among the broker's client base. Brokers will only choose to research additional companies if they believe they have potential. We believe that by partly funding the research, the scheme will encourage brokers to look at a wider range of companies.

Listed@ASX: What is the benefit of having a fact note on companies capitalised below $50 million?

Richard Murphy: It means that every single ASX-listed company in that tier has some form of research on it. Even a short fact note that pulls together publicly available information, such as historical financial accounts, can be very useful for small companies that have a low profile in the investment community. ASX intends to distribute these fact notes via our website and other channels we develop, which means a large audience of investors will be able to access a fact note on an ASX-listed company when they access prices, share price charts, CEO videos or other information via www.asx.com.au

Listed@ASX: If approved, how will the Equity Research Scheme be funded on an ongoing basis?

Richard Murphy: ASX is funding the first $1 million for the trial, and assessing how an expanded Equity Research Scheme would increase annual listing fees. The scheme's full cost would be spread across all ASX-listed companies in addition to an ongoing base of $1 million from ASX. Although the scheme is aimed at those companies capitalised below $1 billion, we believe a more vibrant, liquid market helps all listed companies, and that more research is one way to achieve that.
<!IoRedDot_txt_disclaimer>Information provided is for educational purposes and does not constitute financial product advice. You should obtain independent advice from an Australian financial services licensee before making any financial decisions. Although ASX Limited ABN 98 008 624 691 and its related bodies corporate ('ASX') has made every effort to ensure the accuracy of the information as at the date of publication, ASX does not give any warranty or representation as to the accuracy, reliability or completeness of the information. To the extent permitted by law, ASX and its employees, officers and contractors shall not be liable for any loss or damage arising in any way (including by way of negligence) from or in connection with any information provided or omitted or from any one acting or refraining to act in reliance on this information. This document is not a substitute for the Operating Rules of the relevant ASX entity and in the case of any inconsistency, the Operating Rules prevail.

© Copyright 2017 ASX Limited ABN 98 008 624 691. All rights reserved 2017.