Property Indices Map
Australia
All Dwellings 144.54
Brisbane
All Dwellings 111.46
Sydney
All Dwellings 173.31
Melbourne
All Dwellings 156.00
Adelaide
All Dwellings 118.54
Perth
All Dwellings 86.47
| ASX Property Index | Index Value for 29/05/2020 | Gross Rental Yield for 29/05/2020 |
| --- | --- | --- |
| 5 Capital City Aggregate | 144.54 | 3.4000% |
| Adelaide All Dwellings | 118.54 | 4.4000% |
| Brisbane All Dwellings | 111.46 | 4.4900% |
| Melbourne All Dwellings | 156.00 | 3.2400% |
| Sydney All Dwellings | 173.31 | 2.9500% |
| Perth All Dwellings | 86.47 | 4.3200% |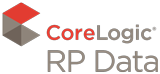 CoreLogic have developed a suite of Australian home value indices which provide daily capital value change measurement. The index results are released daily for Sydney, Melbourne, Brisbane (including Gold Coast), Adelaide, Perth and Australia (which is a composite of these cities).
The index methodology
The indices are calculated using a hedonic methodology. The hedonic approach to price index construction accounts for the components contributing to a product's price. In the case of a residential property these components include the number of bedrooms and bathrooms, location, size, and other attributes. By separating each property comprising the index into its various formational and locational attributes, differing observed sales values for each property can be separated into those associated with varying attributes and those resulting from changes in the underlying residential property market.. Also, by understanding the value associated with each attribute of a given property, this methodology can be used to impute the value of dwellings having a certain set of characteristics (but no current sales price) by observing the sales prices and characteristics of other dwellings that do have recent sales prices. It then follows that changes in the market value of the stock of residential property comprising an index can be accurately tracked through time.
The indices have been specifically designed to track daily value changes in the Australian residential property market and are constructed using the latest possible property sales information thereby avoiding the 6 to 8 week reporting lags present in other property indices.
Click here for more information on the methodology of the CoreLogic RP Data Home Value Index.
ASX Data License Disclaimer
© 2017 Copyright RP Data Pty Ltd trading as CoreLogic Asia Pacific (CoreLogic) and its licensors (including Local, State, and Commonwealth Governments). All rights reserved. You must not reproduce, modify, adapt, publish, communicate, distribute or resell the materials published on this site whether in whole or in part. "CoreLogic" is a trademark of CoreLogic Solutions, LLC and is used by ASX under licence.
CoreLogic does not in any way sponsor, endorse or are otherwise involved in the issue, offering or sale of this product. CoreLogic makes no recommendations concerning the advisability of investing in the product. CoreLogic disclaims any liability to any party for any inaccuracy in the data on which the product is based, for any mistakes, errors or omissions in the calculation and/or dissemination of the data or for the manner in which it is applied in connection with the issue and offering thereof or in connection with the trading of the product.