Hybrids course
Hybrids combine features of bonds and shares. They provide income, like a bond, but tend to have the risk profile of a share.
Each hybrid security is unique and their range of terms can make a thorough understanding of them a challenge. Work through this course to improve your knowledge before considering an investment in hybrids.
We welcome your feedback on this course.
Start your education on hybrids here.
Estimated time to complete: 5 mins.
Read this before you start - text version (pdf 164.42KB)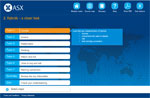 Becoming confident in hybrids takes time. This detailed look at hybrids will give you a grounding in essential concepts.
Estimated time to complete: 30 mins.
Hybrids a closer look - text version (pdf 1149.59KB)