Back to articles
Intermede launch Global Equities Fund (mFund code: INT01)
news
Intermede launch a new global equities fund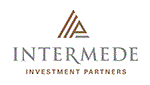 Intermede Investment Partners ('Intermede') is a specialist global equities manager based in London. Intermede aims to outperform global equity markets by investing in companies with good management and strong market positions in attractive industries. In particular, Intermede looks for companies with a demonstrated sustainable competitive advantage.
Intermede Global Equities Fund (mFund code INT01) provides investors with access to global investment opportunities through an actively-managed portfolio of equities listed (or expected to be listed) on equity markets around the world.
Intermede aims to deliver long-term capital growth by investing:
in high quality companies it chooses by rigorously applying its selection criteria
with the intention of holding investments for the long term, and
only when it believes a company's share price is good value.
The fund provides investors with a concentrated portfolio of equities from around the world with a focus on long-term capital growth.
For further information, please view the Product Disclosure Statement or fund profile available at the Fund information page.