Back to articles
Atlas Funds Management launch High Income Property Fund (mFund code: AFM01)
news
Atlas Funds Management launch a new property fund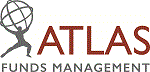 Atlas Funds Management Pty Ltd (Atlas) is a boutique investment manager based in Sydney specialising in delivering defensive, income-focused funds for pension phase investors and self-managed superannuation funds (SMSFs). Atlas' funds are designed to have a low correlation with equity markets and give investors a hedge against equity market risk.
The Atlas High Income Property Fund (mFunds Code: AFM01) aims to provide investors with stable income primarily from investing in leading ASX-listed property securities, with the objective of increasing the income generated by implementing a call option selling ('writing') strategy. A portion of the additional income may be used to purchase put options to reduce capital risk. This seeks to reduce the losses incurred by the Fund from falling security prices or Index levels.
Key Benefits of the Atlas High Income Property Fund are:
It is intended that quarterly distributions of at least 2% of the Net Asset Value (NAV) per unit are made each quarter. This is from the combination of the distributions received from the underlying AREIT's as well as the net income received from the options positions.
The options overlay strategy means that the Fund is expected to perform best in a slightly rising, flat or falling Listed Property market environments. We would expect the fund to lag the index during periods of exceptional growth.
We view that the fund is suitable for investors who want to retain an exposure to listed property in their portfolio and may be concerned about market falls; yet still need to maintain income being generated from their portfolio.
For further information, please view the Product Disclosure Statement or Fund Profile available at the
Fund information page
.