Back to articles
Bennelong Australian Equity Partners launches the Emerging Companies Fund (mFund code: BAE05)
New to mFund
Bennelong Emerging Companies Fund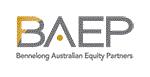 About the Bennelong Emerging Companies Fund
The Bennelong Emerging Companies Fund was launched on 1 November 2017, and invests predominantly in micro and small-cap stocks listed on the ASX. It is managed employing the same investment approach that is behind the success of Bennelong Australian Equity Partners' (BAEP) other long-established Australian equity funds – that is, a research-intensive and predominantly bottom-up investment approach.
Compared to larger companies, micro and small-cap stocks can offer more exciting growth prospects but can also come with greater investment risk. The Fund is disciplined in focusing on high quality stocks. It seeks to avoid the higher risk, but potentially higher returning, propositions such as minerals explorers, speculative stocks, fads, and unproven business models.
The Fund:
offers investors exposure to micro and small-cap companies, which are often less well known and researched than larger caps;
utilises BAEP's existing knowledge of micro and small-cap stocks, gained as part of its wide covering sector-wide research and analysis;
leverages BAEP's historical success investing in emerging companies, including in pre-IPO companies; and
aims to leverage the size and reputation of BAEP within a micro and small-cap offering, including by taking advantage of IPOs, placements and other similar opportunities.
Now available on mFund under code BAE05
For more information about the Fund, please refer to the Product Disclosure Statement and visit Bennelong's website.