Back to articles
New to mFund: Milford Diversified Income Fund (AU) now available
New to mFund
Milford Diversified Income Fund (AU) – MFA03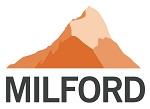 Fund overview
The Milford Diversified Income Fund (AU) is a fund modelled on Milford's Diversified Income Fund in New Zealand. It aims to provide regular monthly income1 and moderate capital growth, while seeking to preserve capital over rolling 2-year periods.

1Currenty monthly estimated distribution 0.18 cents per unit

Fund Objective
The Fund aims to provide a regular income as well as providing moderate capital growth, while seeking to preserve capital over rolling two-year periods (net of fees).

Investment strategy
The Fund aims to achieve its objective by investing primarily in fixed interest and equity income generating securities. Derivatives may be used for efficient portfolio management and foreign currency hedging.
The Fund is an actively managed multi-asset fund. Its asset allocation will utilise the breadth of its asset class ranges at different points of the market cycle to help achieve its investment objective.
For more information about this Fund click here.

Milford Background
Milford is an award-winning Trans-Tasman fund manager, managing in excess of $10 billion on behalf of clients in Australia and New Zealand.

The Milford team comprises more than 100 passionate and talented individuals across offices in Australia and New Zealand.

We all share one common purpose – to deliver the best investment outcomes and client service.

For more information about Milford Australia click here.

Disclaimer: This article has been prepared by Milford Australia Pty Ltd ABN 65 169 262 971 (AFSL 461253). You should not rely on any information in the article in making any investment decision.
It is for general information only and does not take into account your objectives, financial situation or needs. You should consider, with a financial adviser, whether the information is suitable for your circumstances. Past performance is not a guarantee of future performance.
A copy of the Product Disclosure Statement (PDS) for the Milford Diversified Income Fund (AU) is available by:
You should consider the PDS before deciding whether to invest or continue to invest in the Fund.